Awhile ago, whilst bumbling around Etsy, I came across this print and had that immediate, emotional response of finding something really meaningful. We've been on a little quest as a family for some time now, finding art that looks like us. We created a gallery wall of our Dopplegangers.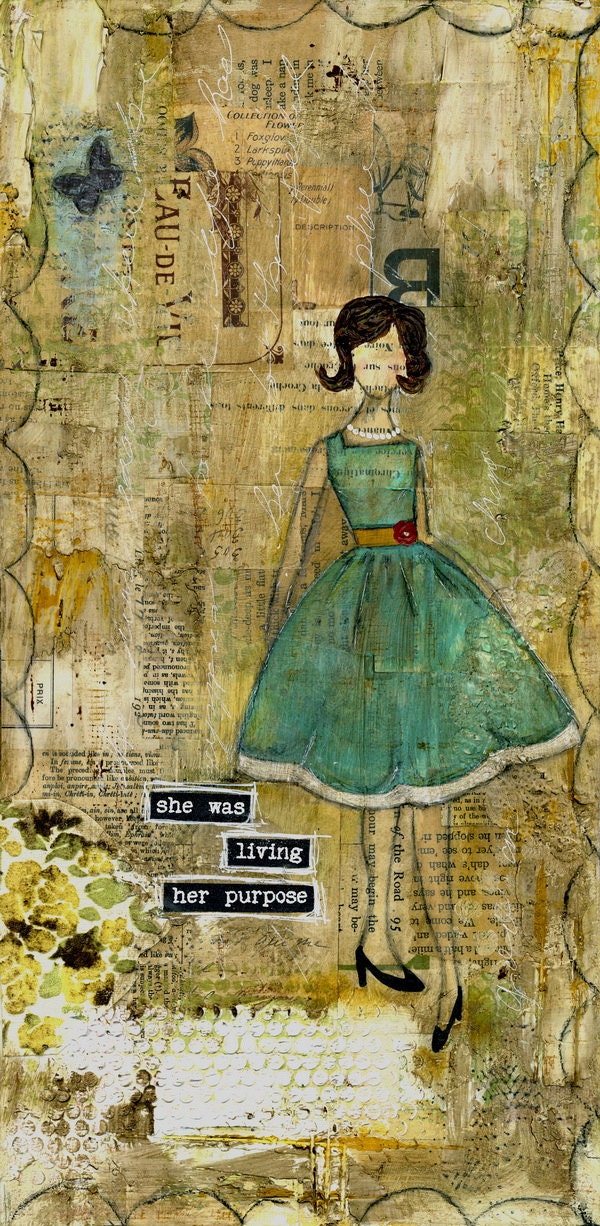 It started with a book Dr. Carter gave me years ago that included free prints from the Metropolitan Museum of Art. The red-haired bushy-goateed man made us laugh because it looked like Robb. I stayed late at a hot, Michigan auction waiting for the antique print of the boy with with the broken brim, who looked like Vin to me already years ago. The story was that the family who's things were being auctioned had lost a little boy years ago. His classmates had pooled their money to buy the print for the family because they said it looked like the boy. Then Mattie did a self-portrait in second grade that ended up on display at the Art Center of the Ozarks. And when I met a fellow Etsy artist at a show a couple of years ago, her diminutive print of "Spice" was my Charleigh. In
Jeanne Oliver
, I found mine.
And a word to the fellas. If you struggle to identify meaningful gifts, look only to your significant other's Etsy favorites. It's a little gallery where you cannot go wrong. You stroll in when you have time, pick anything, and become an instant hero. Trust me on this.